Anarchist Movie?
Apparently, the upcoming movie "V for Vendetta" explores anarchist themes, if somewhat watered down. I saw the trailer a couple of days ago, and thought it looked like another piece of Hollywood crap, but I'll probably go watch it given the anarchist angle.
It seems that the film is provoking some action in US anarchist circles, go
here
and
here
and
here
for more information.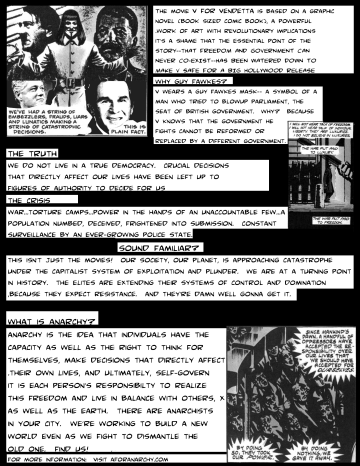 Labels: Anarchism